RELIABLE COMPONENTS FOR YOUR BELT CONVEYOR
Our product range of conveyors and components includes a wide variety of reliable components that contribute to the safety, cleanliness and lifespan of your conveyor. Muller Beltex offers conveyor belts in several qualities, as well as belt scrapers, impact bars, complete idler sets, bottom rollers, canopies, drive and idler pulleys and drum coatings.
RUBBER – SYNTIFLEX SBR CONVEYOR BELT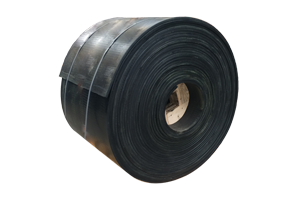 Syntiflex SBR rubber conveyor belts are specially designed for applications in the industry for bulk transport of non-fatty products. These conveyor belts are also available in FDA white natural rubber quality.
RUBBER – WHITE CONVEYOR BELT FOOD-GRADE QUALITY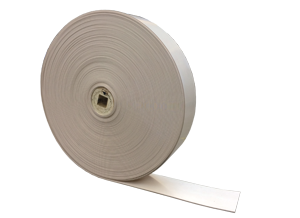 Invulling tekst in overleg met MB.
RUBBER – PETROFLEX NBR CONVEYOR BELT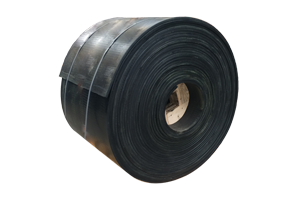 Petroflex NBR Nitrile rubber conveyor belts are specially designed for applications in the process and bulk industry where oil and fats are present in the product. These belts are also available in white in NBR-FDA food grade quality.
RUBBER – CHEVRON CONVEYOR BELT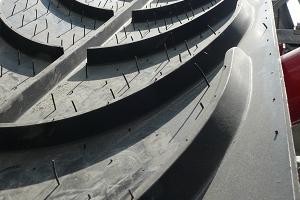 This conveyor belt is extremely suited for sginificant lift heights and bulk processing under a certain angle/gradient. Because of its profile the product remains at its place and sliding is prevented.
RUBBER – T180 HIGH HEAT CONVEYOR BELT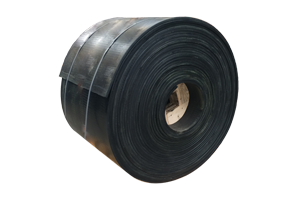 These EPDM rubber conveyor belts are specially designed for applications at high temperatures and for the transportation of non-fatty products. These can be used with permanent material temperatures up to +180 ˚C and short spikes up to +200 ˚C.
RUBBER – NOVOBELT STEEL FABRIC CONVEYOR BELT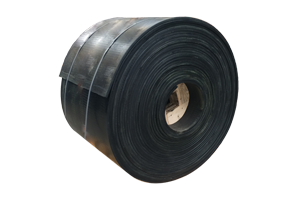 This rubber conveyor belt is with steel fabric reinforcements exists from high-quality, corrosion resistant coated cords comprising length cords and cross cords which makes it extremely suited for the heavy-duty industry.
PLASTIC – NOVIT PU CONVEYOR BELT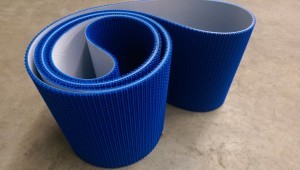 The robust, extremely wear-resistant and non-adhesive properties of this conveyor belt provide the solution for problems in the cement industry and in the production of bricks and tiles.
LOAD ZONE CONTAINMENT SKIRTING
Load Zone Containment Skirting
The critical component in any conveyor transfer point is an effective sealing system. The seal should be located where the material is being loaded and continue to where it becomes stable. This is the last position to practically control spillage and dust.  To enhance the success of the outer seal or skirting, the loading area should be properly supported. MB-Containment Seal is a high performance, low friction engineered polyurethane system offering exceptional resistance to wear. The slotted arrangement allows for installation adjustment, ensuring that material cannot be entrapped leading to premature belt damage. In many cases the outer flexible seal is ineffective in controlling spillage as an unsupported belt trying to contain the full weight of material load would be inadequate. Instead, to effectively contain bulk material the lightweight MB-Containment Seal should be installed inside the chute to handle high internal chute pressure and therefore reduce the load on the skirting seal.  The steel-backed polyurethane seal can be supplied beveled or straight edged.
DRUMS, COATING, ROLLS AND IDLER SETS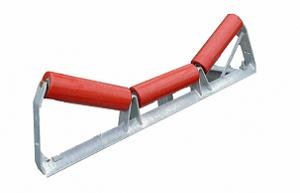 Muller Beltex provides a full line of essential accessories for belt conveyors including impact bars, side seals, idler sets, bottom rollers, canopies, drive and idler pulleys and drum coatings.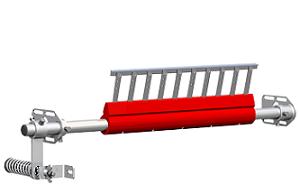 Muller Beltex offers a complete range of primary and secondary belt scrapers. Besides complete belt scraper constructions, we also supply components such as replacement blades in steel or polyurethane.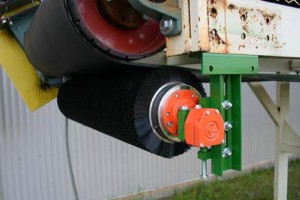 The Brush Cleaner is a completely contained system, which utilizes a Van der Graaf drum motor. This motor is an enclosed unit with all motorized parts inside the roller, making it the choice for the most challenging environments. The compact, low-profile design of this conveyor belt cleaning system provides space savings and is ideal for use on chevron belts. The system virtually requires no maintenance when operating.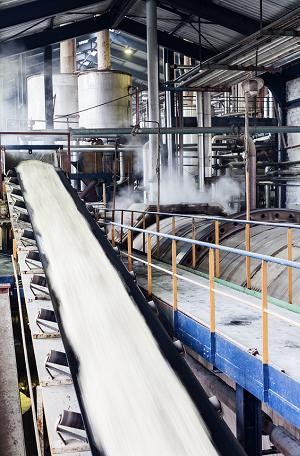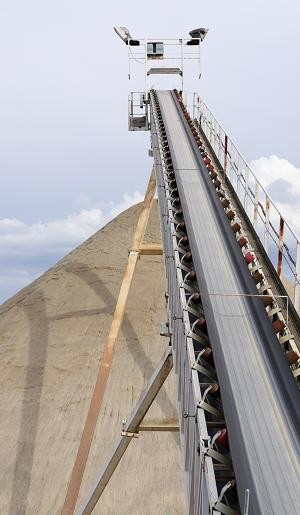 WE ALSO OFFER ENGINEERING, ADVICE AND SUPERVISION SERVICES
Muller Beltex likes to share their knowledge as a consultant for your specific issue. Engineering, advice and supervision services to get your bulk handling and processing equipment running optimally. By involving us at an early stage, we can offer you the right solution based on our broad experience and know-how.