UNIQUE COMBINATION
OF KNOW-HOW AND QUALITY COMPONENTS
Muller Beltex supplies a unique combination of a very wide range of top-quality branded products for the agricultural & industrial sectors for horizontal and vertical transportation and processing of raw materials.
This family company is founded in 1950 as a company trading in transmission belts and conveyor belts. After a few years, the product range expanded with the strong brand Polysur®. These elevator belts have a unrivalled quality.
Our clear vision on the markets and the future demands of technical components has proven to be correct, both nationally and internationally. We have experienced a major expansion over the past ten years. Today, its service-minded team consists of 21 employees and mainly focusses on sales, production, assembly, engineering and advise.
CARE FOR 

RELIABLE COMPONENTS

 AND STOCKHOLDING 
Our product range is largely the result of our customers' needs. We've continuously been optimizing our products resulting in a very wide range of top-quality branded components for the bulk handling and process industry. Regular and independent testing of our products, enables us to guarantee high-quality. For example:
• technical investigation in the laboratory
• testing in practice by certification bodies such as KEMA
• mode-of-failure testing
• testing for flame-extinguishing properties by institutes such as Apragaz
• testing for quality by TNO
This means you are assured of a solution that provides you with the best returns. With our stockholding strategy we are normally capable to deliver your products very fast.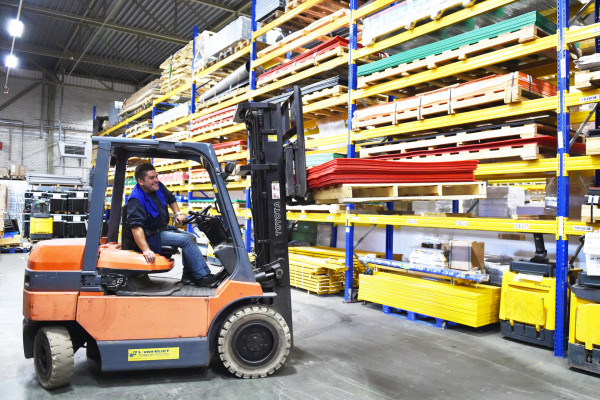 TOGETHER WITH OUR CUSTOMER

AND WORLDWIDE

 
Muller Beltex is a company that thinks in terms of solutions, where all employees are aware of customer requirements. We have short lines of communication – all our employees are service-minded. This is reflected in their loyalty and flexibility. They are fully committed to the customer.
Our customers appreciate the steps we have taken. Not only do we supply the best components, we are available to our customers at all times and plan solutions to keep things running smoothly whenever possible. This is how we extend the time between maintenance stops and maintain customer relationships.
For our international markets we also train our selected distributors, which enables us to provide the same high-quality service all over the world. With our knowledge and experience in the field of logistics ensures that export, including documentation and handling, is always properly organised and products are supplied quickly, anywhere in the world.
OUR COMPLETE PRODUCT AND KNOWLEDGE PORTFOLIO