AIR PERMEABLE FABRIC
A CONSISTENT FLOW WITH VIRTUALLY NO ABRASION WEAR
Polyveyor® was specifically designed to be the ideal membrane for fluidized bed and air gravity conveyors. The special needled construction provides uniform and consistent air flow across the entire surface of the fabric. This in turn means maximum conveyor efficiency and output.
POLYFLOW® AIR-PERMEABLE NEEDLED POLYESTER FABRIC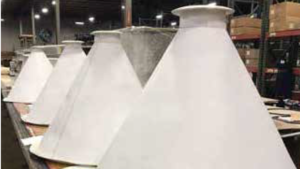 Traditional air flow fabrics are usually of a solid woven construction. This type of material can have "hot spots" caused by uneven air flow through the weave, leading to lack of fluidity and reduced capacity. PolyFlow® gives an even air distribution to ensure a good cushion for a consistent flow with virtually no abrasion wear.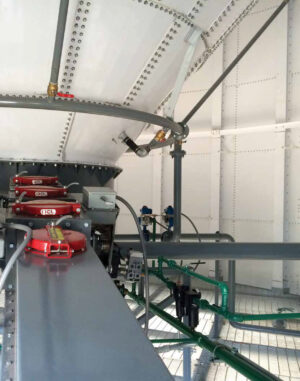 WE ALSO OFFER ENGINEERING, ADVICE AND SUPERVISION SERVICES
Muller Beltex likes to share their knowledge as a consultant for your specific issue. Engineering, advice and supervision services to get your bulk handling and processing equipment running optimally. By involving us at an early stage, we can offer you the right solution based on our broad experience and know-how.